Electro sensors, Shaft speed switchs Electro sensors, công tắc tốc độ trục Electro sensors, Electro sensors việt nam
Nhà cung cấp: Pisteco Việt Nam
Hãng sản xuất: Electro Sensors
Liên hệ tư vấn
Mr Hà
ha@pitesco.com
0914.643.179
SCP1000 / SCP2000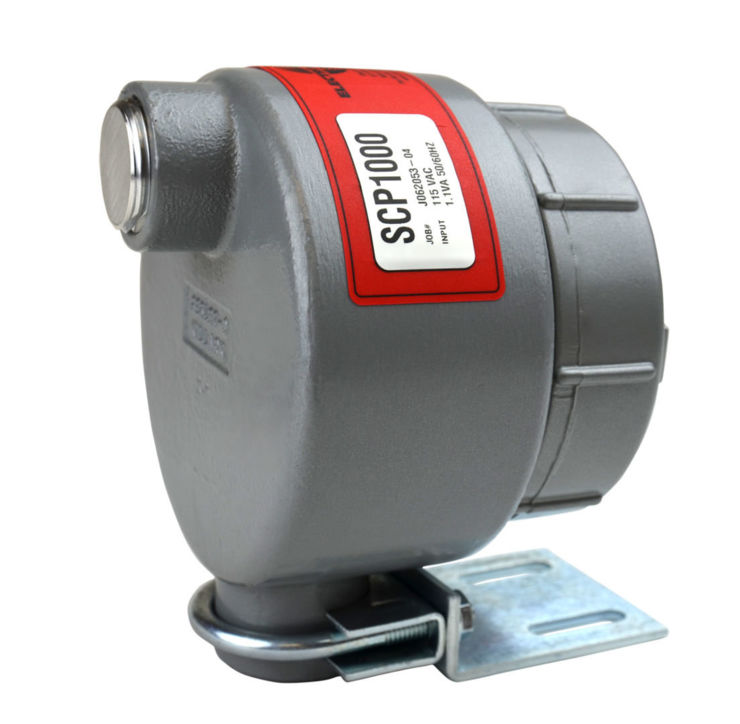 ---


Shaft Speed Switches
Features
• Single or double relay setpoint(s)
• Failsafe operation
• Built-in 10-second start delay
(Other options available, see data sheet "SCP & LRB Software Specials List")
• Selectable under-speed or over-speed
• Setpoint ranges: 1-100 and 10-1,000 rpm
• Visual setpoint adjustment with digital accuracy
• Class I, Div I (C, D) Class II, Div I (E, F, G)
SCP Series Switches are ideal for applications where speed indication for alarm and shutdown purposes is critical for safe and efficient equipment operation. The SCP1000 (single relay) and SCP2000 (double relay) feature rotary dials for precise setpoint adjustment and can be completely calibrated with the machinery at rest. Digital circuitry provides high accuracy, repeatability, and reliability. They are the industry standard for protecting bucket elevators, fans, airlocks, mixers, or virtually any rotating shaft, including overspeed sensing requirements.
UDS1000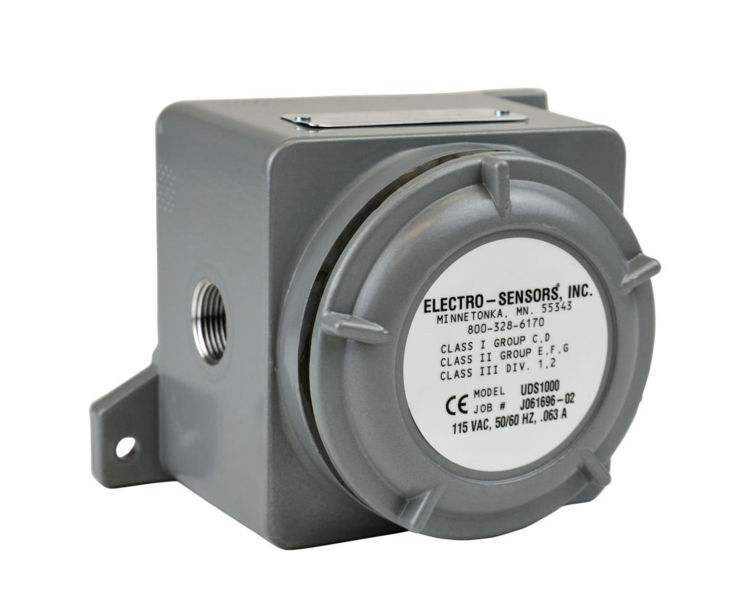 ---


Reverse Rotation Detector
Features
Relay changes state when shaft direction reverses
Relay resets when reverse motion stops
Easy installation and calibration
Cast aluminum switch housing NEMA 4X, 7, 9 rated
115 VAC standard, 12 VDC, 24 VDC, 230 VAC options
Class I, Div I (C, D) Class II, Div I (E, F, G)
During operation, the UDS1000 energizes its 5 Amp, DPDT relay when the monitored shaft is at rest or turning in the desired direction of rotation. The relay contacts can be used to enable the motor starter circuit, or provide a visual indication that the start up or process commencement is possible. When the monitored shaft turns in reverse (wrong direction) the relay de-energizes, thus preventing the motor or process from starting.
SS110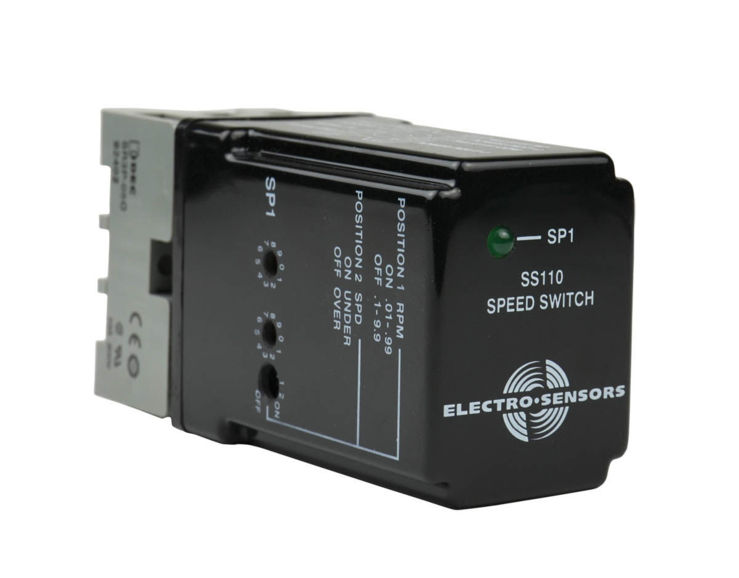 ---



Slow Speed Switch
Features
• Dial-in calibration does not require power
• Setpoint ranges: 0.01 - 0.99 and 0.1 - 9.9 rpm
• ETL approved to UL 508 standard
• Failsafe operation in under-speed mode
• DIN rail or stand alone mounting
The SS110 is completely field ajustable and has one setpoint for monitoring a single rotating shaft. It is used in slow speed applications, and allows accurate under-speed detection within the 1/100-10 rpm range. The SS110 is an efficient way to continuously track proper machine rpm, and provide a relay output upon detection of an unwanted change in speed or stoppage of the monitored shaft.
PVC100/5000
Shaft Speed Switch
Features
• Easy Installation and Calibration
• Rugged - dust,dirt, and grease proof
• 115 VAC, 50-60 Hz only
• Failsafe Operation
• Corrosion-resistant PVC Housing
OEM SWITCH DMS100/5000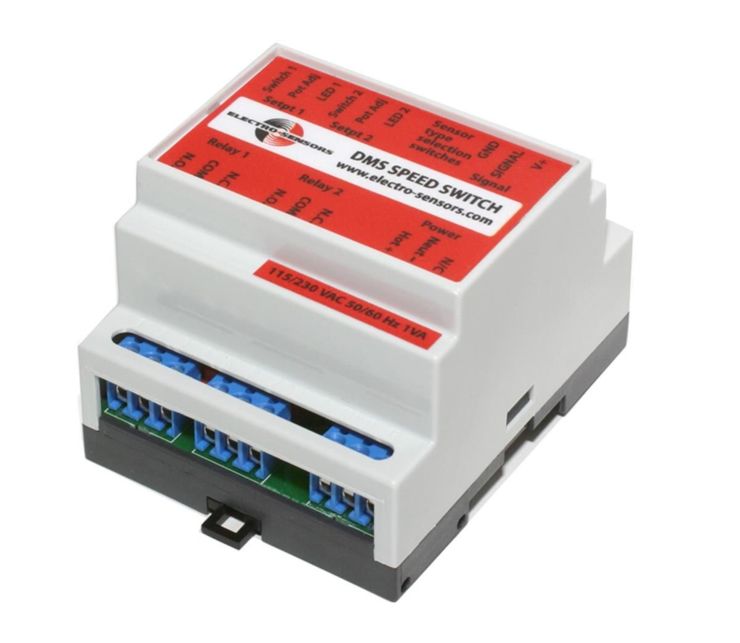 Economical Shaft Speed Switch
Works with remote/external pulse frequency output sensor (NPN, PNP, Mag Pick-up and TTL)
Over-speed or under-speed configuration
5 RPM to 100 RPM with 8 PPR input (DMS100)
100 RPM to 5000 RPM with 4 PPR input (DMS5000)
2 SPDT relay outputs
DIN rail mounting simplifies installation
115, 230 VAC (50-60 Hz) and 12, 24 VDC power options
The unit is switch selectable for NPN, PNP, mag sensor and logic level sensor inputs. Two models offer setpoint ranges from 5 - 5000 RPM. The setpoints are adjustable via two (2) 25-turn potentiometers located under the housing cover. Both setpoints are switch selectable for over- or under-speed operation. A viewable LED indicates the relay status for easy trouble shooting. The DMS is typically used to detect a slowdown on conveyors, fans, blowers and other machinery where a reduction in shaft speed rotation could adversely affect plant operations.